OFFICE HOURS AT UAW LOCAL 95
TUESDAY, WEDNESDAY, THURSDAY-9:00 a.m.-3:00 p.m.
UAW/GM Benefit Rep. at Local 95 - Wednesdays 8:30 a.m.-1:00 p.m.


CHECK OUT . . Calendar update for JUNE (link shown above)

BENEFIT REP MIKE FEIRN'S UPCOMING HOURS AT LOCAL 95:.
Benefit Rep. Mike Feirn has hours of 8:30 a.m. until 1 p.m at Local 95 on Wednesdays
Wed., June 12th - 8:30 a.m. until 1 p.m. at Local 95
Wed., June 19th - 8:30 a.m. until 1 p.m. at Local 95
Wed., June 26th - 8:30 a.m. until 1 p.m. at Local 95
Week of July 1st thru 7th - GM SHUTDOWN WEEK - WE WILL BE CLOSED
Week of July 10th - 8:30 a.m. until 1 p.m. at Local 95
We all know, that things can come up that might change the above schedule, so if you are traveling some distance, please call the Local 95 Office 608-755-5120 and listen to the recording. If Mike won't be in, we will have it on the recording and on our webpage.
To reach him at his Region 4 Office, please call 1-866-782-6512
NOTICE:
PER MEMBERSHIP ACTION: We will cancel the Executive Board and General Membership Meetings for the summer months of JUNE, JULY AND AUGUST. Executive Board will meet if needed. We hope everyone has a wonderful, safe summer. SEE YOU BACK IN SEPTEMBER!!! THIS DOES NOT AFFECT OUR MONTHLY RETIREE CHAPTER MEETINGS.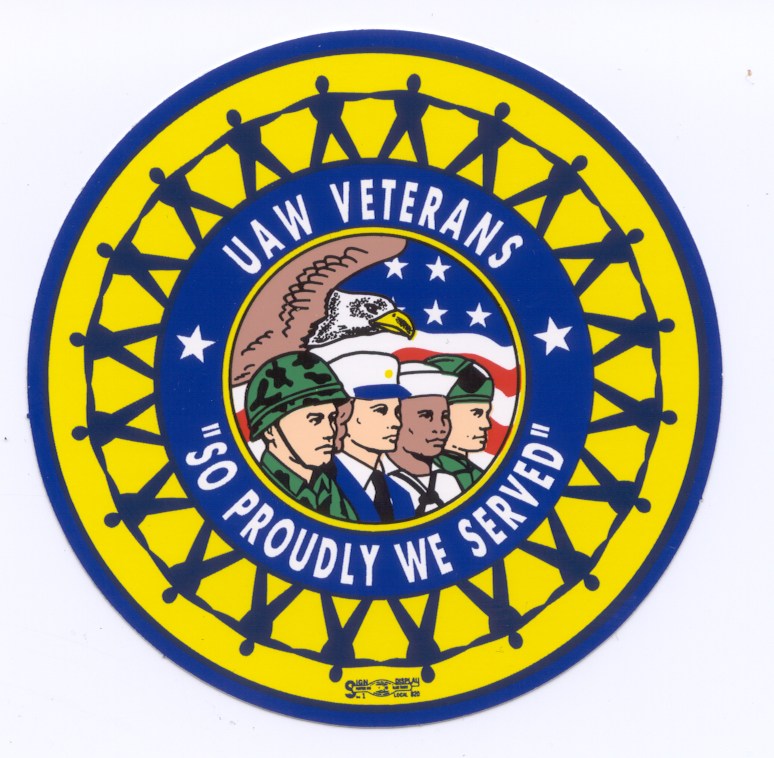 Wisconsin Vets Day at Union Grove is scheduled for Saturday, July 20th. If interested we will be leaving at 9 a.m. from the UAW Local 95 parking lot. Questions, please contact the Union Hall at 608.755.5120 ext. 111.
***OUR RETIREE DAY THIS MONTH: Mark your calendar for the Local 95 Retiree Chapter Meeting on Thursday, JUNE 27TH 10 a.m. until 4 p.m. Bring a dish to pass and your own table service. Mingle in the morning, 12 noon we'll have lunch, 1 p.m. our meeting. Then enjoy either BINGO or cards. GREAT door prizes.
*** Our Annual July Picnic Tickets are on sale. They are available at the Local 95 Office. They will be available at our June Retiree Day. Final day to purchase will be JULY 18th!! Tickets remain $5.00 each.
LOOKING FOR A VENUE FOR YOUR WEDDING RECEPTION?

Well, look no further. Local 95 has openings in 2019 and HAVE OPENED 2020. Call (608) 755-5120, ext.111 to get Hall Rental details and book your event. Our facility offers: a great location (easy access from Hwy 51 South and I-90), ample parking, non-smoking facility, handicap accessible, spacious dance floor, a wonderful kitchen for your licensed caterer and we are staffed with friendly and helpful janitor, bartenders and security. Whether a small group of 100 or a large group of 280...our facility is a perfect fit.
Hall Set-up: 8' banquet tables (seats 8 to a table), stage which accommodates a band or DJ, main entrance which has great greeting area, separate coat room and a wonderful large oak table in the Hall, which has been used for gifts and/or photo displays.
We are happy to be able to offer discounts to our UAW members and to Union members. We, also do rentals to the public at a very reasonable rate. Call and check us out.
WE NOW HAVE A ECHO BARREL JUST INSIDE OUR OFFICE ENTRY DOORS....PLEASE SWING BY AND DROP OFF ANY NON-PERISHABLE FOOD ITEMS. THANKS
In Remembrance Update to February 2019: Each month at our General Membership Meeting we read the names of Local 95 members who have passed away. We ring the bell to honor them as a friend and a family member of our Local. We have been asked many times to share these names on our website, and are in the process of setting this up. In the mean time, we are attaching the names of those we have reported out at this year's monthly meetings.
(Please note that our reporting month in many cases are months after their actual date of death. We rely and get our information from our local newspaper and GM's death notifications furnished to us each month.) Click the following link: IN REMEMBRANCE
* * * * * * * * * * * * * * * * * * * * * * * * * * *
CHECK OUT OUR HALL RENTALS AT LOCAL 95 . . .
WE'VE GOT THE PERFECT HALL . . . TO HOLD YOUR "SPECIAL" EVENT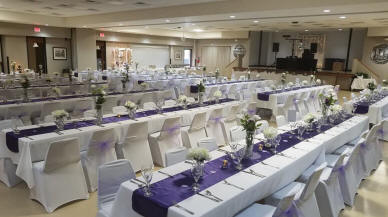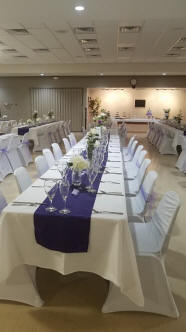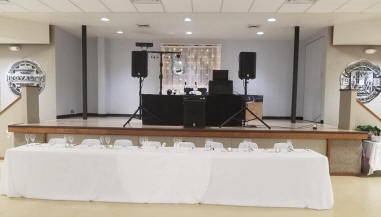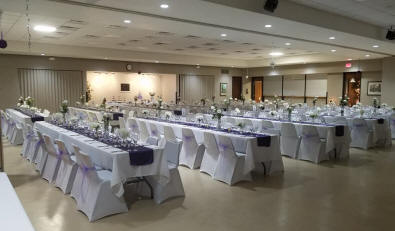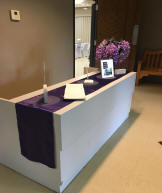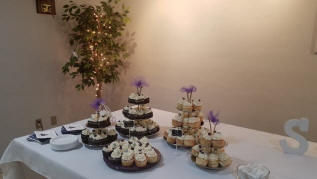 Call Local 95 for availability and rates. 608.755.5120, ext. 111

******************************************



Notice regarding Legal Service Plan Benefit:
To open your case with the New Legal, you must first call 1 -800-482-7700.
If you need to call the Legal Service facility located in Local 95, call 608-755-1566.
BENEFIT REP LOCAL 95 HOURS:
Regular hours are 8:30 a.m. until 1 p.m. on Wednesdays at UAW Local 95. Please feel free to call our Local 95 Office to hear if there are any changes in Mike Feirn's schedule....because sometimes, things come up!!
*********************************


UPDATE ON THE NEW LEGAL SERVICES PLAN:
You can NOW open your new case using the UAW-FCA-Ford-General Motors Legal Services Plan...called "Plan".

To start your new case call this toll-free number: 800-482-7700.

It's important to take this first step to open your case and let the Plan know that there are many in this area that will be using this benefit.

Here is the actual Plan Information furnished to us at this point: PLAN


VETERANS - PLEASE TAKE NOTE:
Leaving NO Veteran behind! The Rock County Regional Veterans Treatment Court meets twice a month on Thursday afternoons at 3 p.m. in Courtroom D at the Rock County Courthouse, 51 S Main Street in Janesville.
The objective of the court is to give veterans who faithfully served their country a second chance by offering them treatment for their substance abuse and/or mental health issues rather than incarceration. This is done under intensive supervision of the Veterans Court team.
For more information, contact the Rock County Veteran Service Officer (John Solis) at 608-757-5551 or VA Justice Outreach Social Worker (Edward Zapala) at 608-320-2095.

Armed Forces.
Mail, email or drop off the application at your Union Hall and we will forward it to the International Union Retired Worker's Department. They will process your application and mail our card back to your Local Union. Once we receive your Service Card, we will contact you for you to pick it up.
To see the form and print off, click on: Service
JOIN US!!
ANYONE CAN JOIN OUR UAW LOCAL 95 VETERAN'S COMMITTEE. WE WOULD WELCOME NEW MEMBERS!! CALL THE UNION HALL FOR MORE INFORMATION, 608-755-5120, EXT 111.
*************
HALL RENTALS: We want to remind everyone...we have opened up 2020 for the rental of our Union Hall. We have "special rates" for our UAW members and "Other Union" members and a very reasonable rate for those not union affiliated.
Look over this: Hall Rental Information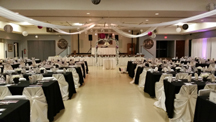 Call us at 608-755-5120, ext. 111.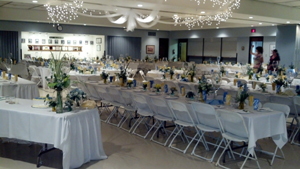 Looking for your Perfect Reception Hall?: Just imagine, you could be holding YOUR wedding reception in this beautiful Hall. Call 608-755-5120 ext. 111 to get more information. Special rates for our UAW Local 95 members and their immediate family. Start your plans with a call to us!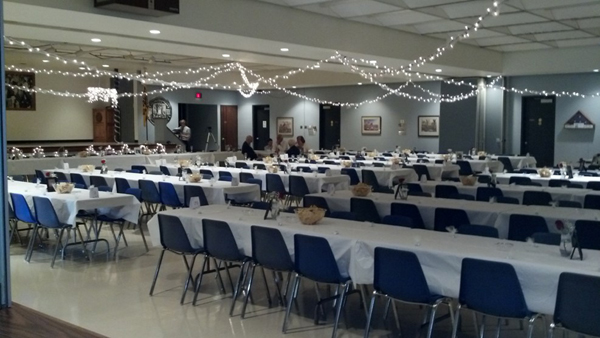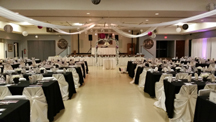 WE CAN MAKE YOUR DAY SPECIAL!