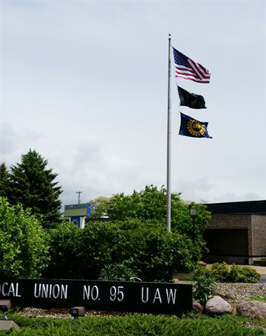 UAW LOCAL 95
Currently the Local 95 Office is closed due to Covid-19
LEAVE MESSAGE AT
608-755-5120, EXT 111
REMINDER: WE NO LONGER HAVE A GM BENEFIT REPRESENTATIVE TO ASSIST OUR RETIREES. THIS POSITION ENDED IN 2019 PRIOR TO THE LAST GM CONTRACT. IF YOU NEED ASSISTANCE YOU WILL NEED TO MAKE THE CALL YOURSELF. HERE ARE THE PHONE NUMBERS:
UAW MEDICAL TRUST..................................1-866-637-7555 GM BENEFIT SERVICING CTR ..................1-800-489-4646
METLIFE/LIFE INSURANCE..........................1-888-543-3461 AETNA ....................................................1-855-406-4062
EXPRESS SCRIPTS.....................................1-866-662-0274 BLUE CROSS BLUE SHIELD.....................1-800-482-2210
DAVIS VISION..............................................1-888-672-8393 DELTA DENTAL.........................................1-800-942-0667
VEHICLE PURCHASE...................................1-800-235-4646 UAW-GM LEGAL SERVICES ....................1-800-482-7700
TRU HEARING...............................................1-844-394-5420

OUR NEXT COMMUNITY SERVICE RED CROSS BLOOD DRIVE
WILL BE: TUESDAY, MAY 11TH FROM 2-6 PM AT LOCAL 95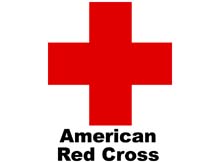 For an appointment, call 1-800-RED CROSS (1-800-733-2767) or visit: www.redcrossblood.org

Come to give May 1 to 15 for a $5 Amazon.com Gift Card by email from Suburban Propane.
In Remembrance Update MAY 5, 2021: Each month at our General Membership Meeting we read the names of Local 95 members who have passed away. We ring the bell to honor them as a friend and a family member of our Local. We have been asked many times to share these names on our website, and are in the process of setting this up. In the mean time, we are attaching the names of those we have reported out at this year's monthly meetings.
(Please note that our reporting month in many cases are months after their actual date of death. We rely and get our information from our local newspaper and GM's death notifications furnished to us each month.) Click the following link: In Remembrance
First and most important - WE HOPE THIS FINDS ALL OF YOU AND YOUR FAMILIES SAFE AND HEALTHY!
* EVEN THOUGH SAFE AT HOME REGULATIONS HAVE BEEN LIFTED IN SOME AREAS - WE ENCOURAGE
OUR MEMBERS TO STAY DILIGENT.


IN FOLLOWING THE GUIDELINES OF THE INTERNATIONAL & REGION 4, WE ARE ANNOUNCING OUR MEETING CANCELLATIONS UNTIL FURTHER NOTICE:
Executive Board
General Membership Mtg.
Retiree Chapter Day
J-M Area CAP
any and all Committee and Unit meetings.

PLEASE PASS THIS INFORMATION ON TO OUR MEMBERS.

WE ARE ENCOURAGING ALL OUR MEMBERS TO HEED THE WARNINGS; AND STAY SAFE!
WE'LL UPDATE IF OUR SCHEDULE SHOULD CHANGE.
OUR ONE AND ONLY CONCERN AT THIS TIME IS KEEPING ALL OF OUR FAMILIES, MEMBERS AND FRIENDS SAFE!!

UPDATE:
The Local 95 Office is now closed and will not have regular hours until we receive the direction of our International Union UAW, due too Coronavirus Pandemic.

If you care to leave a message please do so on ext 111. WE will check our messages frequently and we will respond as soon as we are able to. ANY AND ALL MEETINGS AT UAW LOCAL 95 HAVE BEEN CANCELLED.

WE ENCOURAGE ALL OUR MEMBERS TO PRACTICE ALL SAFETY PRECAUTIONS AND STAY SAFE & HEALTHY!

WE CAN BEAT THIS IN SOLIDARITY!
---------------------------------------------------------------------

NOTICE: HERE ARE THE BENEFIT PHONE NUMBERS FOR GM RETIREES.

Click on the following link for the phone numbers for your benefits. BENEFITS

* * * * * * * * * * * * * * *
SHOP AT LOCAL 95 UNION HALL . . .
DISASSEMBLED - The book by Tim Cullen (signed) is available at UAW Local 95 for $20.


* * * * * * * * * * * * * * *
****************************************************************************************************
* * * * * * * *
UAW Local 95 ~ Hall Rentals ~ We have availability for 2021 (within any restrictions in effect)

Special rental rates for members and their immediate family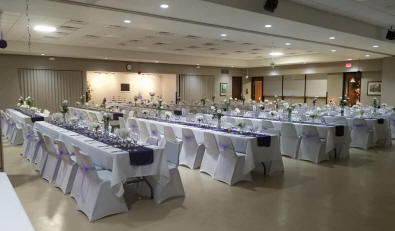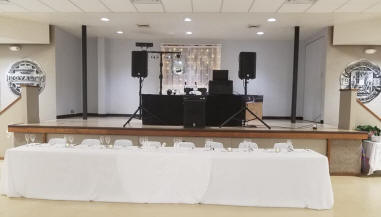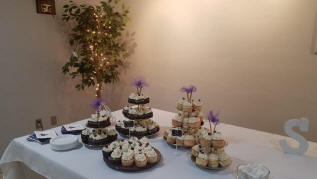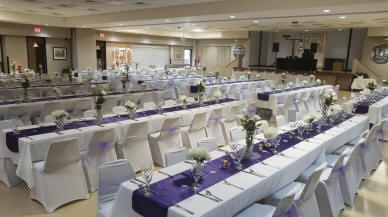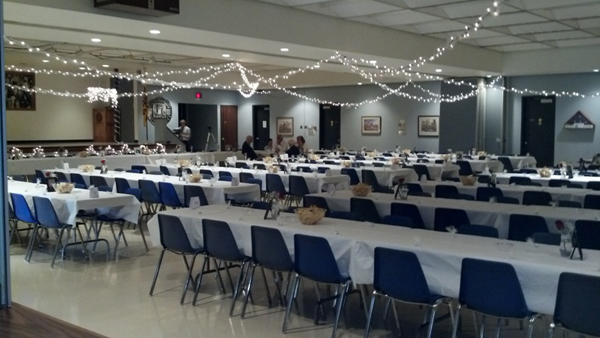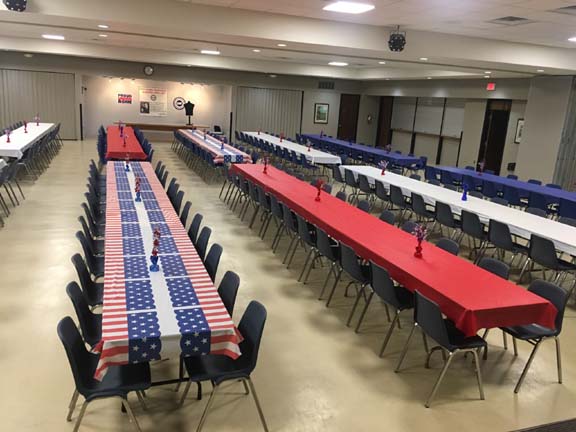 "A beautiful facility to hold your special event!"
Great Location - easily accessible to Hwy 51 South & I-90
Ample parking - Non-smoking - Handicap accessible - Seating for up 280 Kitchen available for your licensed caterer - Staffed with friendly & Helpful bartenders and janitor
8' tables - Stage for band or DJ - Main entrance with a great greeting area
Separate coatroom - Large table for display and gifts

.Call us for availability and ask about our specials
608.755.5120 ext. 111



.